Brand Paravan was established in 2012 by father and son Mimi and Vanja Rakoevi at Preradovićeva 26 in the heart of Zagreb, driven by instinct and a never-ending pursuit of beauty. Their goal then, as it is now, was to provide Zagreb with a space filled with inspiration, positive energy, and lovely things that ooze taste, simplicity, and elegance. a sanctuary of refinement amid the fast-paced world of today. Mimi Rakočević is a famous admirer, artist, and collector of early 20th-century design artifacts. He passed on his interests to his son Vanja, who graduated from the Faculty of Architecture's Design program in 2008.
As a result of the family's work, expertise, and ambitions, Paravan was created.
Vanja uses classical forms while keeping an eye on tradition and developing a distinctive visual language when designing things. His creative process begins with the investigation of possibilities and the application of ideas and patterns in the present. His motivation is rooted in the history of design, particularly ART DECO, the Memphis Group, and the Wiener Werkstätte. constantly looking for fresh, aesthetically pleasing, and useful forms.
He incorporates his thoughts, soul, ideas, and values into his creations in accordance with the simplicity and accessibility principle. He created an identity and a contemporary expression with a distinctive and recognized expression, ecological materials, short series, colors, emotions, and practicality. At Martieva 4, Paravan will be building a new facility and opening its doors in 2020. The motivation (aim) is to provide people with a versatile place that will serve as a reference for both fans of historical and modern design. a location where everyone who appreciates beauty, playfulness, and sophisticated sensibility congregates.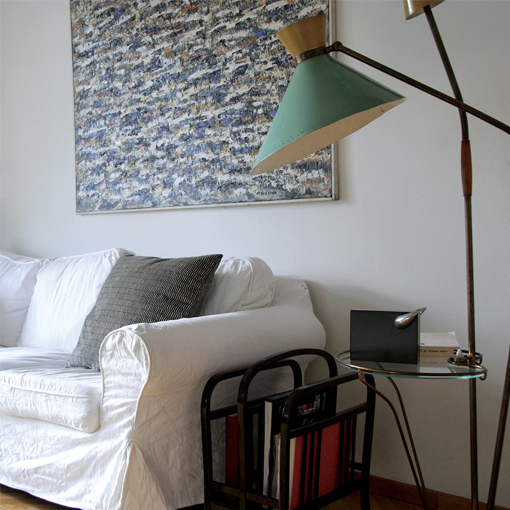 Vanja Rakočević
art director
Born in Zagreb on May 3, 1981. He received his degree in 2008 from the Design Study at the Zagreb Faculty of Architecture. After that, in 2009, he finished his postgraduate studies in Barcelona (Barcelona School of Design and Engineering). Worked as an assistant at Zagreb's Agora School of Market Communications from 2010 to 2012.
No matter how old we are or what kind of work we do, it seems to me that we all occasionally lack a little color and play. Science has demonstrated that our living conditions, both consciously and unconsciously, have an impact on our thoughts, feelings, and behaviors. I became conscious of how fun graphics, shape-play, and vibrant colors can easily make others grin (including myself!) and desired there were more of these things in my environment. I became aware of my desire to work on products that we use every day and that must be straightforward and useful after concretizing the demand. From conception to completion, I understood that it had to be about high-quality, hand-crafted items made of environmentally friendly materials. Each product is produced in smaller quantities, ensuring consistency in quality while also allowing for product replenishment. All of this led to the creation of products like bookends, coffee tables, newspaper stands, mirrors, umbrella boxes, napkin stands, table lamps, and coffee tables that connect inventive and distinctive design.
From an idea came a concept, and from the concept came Paravan.